Masseria Don Giulio was born in our minds in September 2006 on holiday on the Cilento coast on the other side of Italy, near Naples. Lucy had recently returned to work after the birth of our eldest daughter the previous autumn and Ian was nearing the end of another stressful IT project where a salesman had promised the world for the price of a small house in the country and then done a runner as soon as it became clear that it could never be delivered (pretty much the day after the contract was signed - but hey as least he got his commission!).
We were enjoying a lovely quiet, family holiday and the wonderful Italian climate, food, wine, gelato (so much better than ice cream back home!) and history - all of which was re-enforcing our view, built up after a number of previous visits, that Italy was a brilliant country to visit on holiday. However, one afternoon after a visit to the wonderfully hectic city of Naples, made slightly more stressful by the fact that our 10 month old daughter had just discovered the thrill of walking and so was very unhappy about being taken anywhere in a pushchair unless she was asleep, we caught the train back to the town where we were staying. We boarded the train and sat down across the aisle from a group a suited and booted businessmen making their way home from a meeting. Millie of course was not content to sit still and promptly wobbled over to the aisle and fell over onto the legs of one of the men. He promptly reached down, picked her up, sat her on his knee and proceeded to spend the next 10 minutes bouncing her up and down and singing local nursery rhymes to her - explaining to us that she was the same age as his grand-daughter. Millie spent the rest of the hour long journey being fussed over by the four businessmen who seemed slightly disappointed as we pulled into our stop and Lucy and I tried desperately hard to get all the things together that a day trip with a small child involves. This was the moment where a fabulous place to visit turned into a wonderful place to raise our family and a dream was born.
Italy is everything that the tourist brochures and magazines claim it is - great beaches, fabulous architecture, amazing history, beautiful climate, mouth-wateringly tasty food and drink... But it is the people that really sets the place apart - particularly down here in the south of the country. Puglia is an incredible place to live, a real escape from the hectic, corporate lives that we had in the UK, where everyone is interested in your story and is keen to help where they can.
Hopefully, we can use our experiences to help our visitors find that perfect holiday escape - who knows where it might end!!!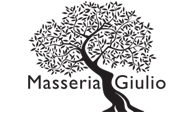 Visita il sito